..................................................................,...............................................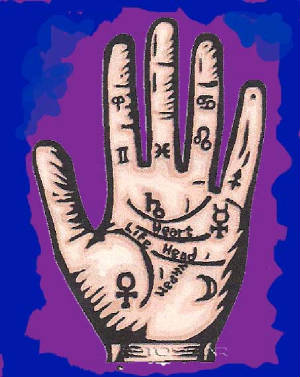 Special Events * Fortune Tellers for your Next Event
Providing Readers for Corporate and Special Events
All Ages * All Occasions
Choose from Tarot, Palm, Numerology, handwriting, Intuitive and so much more
*****Go local when reserving your Mini Readers*****
952-476-7676

Happyfaces.biz provides readers through the Twin Cities and surrounding areas. We are your #1 source of entertainment in the Twin Cities. Our readers are upbeat, professional and will amaze you with their intuitiveness. Learn more about you and your guests through our fascinating mini readings. Choose from: Hand writing, graphology, palm, numerology, or gems. Ask what's new in the industry. Introducing the Aura camera - an exclusive to happyfaces.biz. A reading should be fun, entertaining, uplifting, helpful, encouraging, affirm what you already know and accurate. This is what we do.

Tarot Readings: We use artful cards that you select and we interpret
Palm Readings: Are done by analyzing and interpreting the lines in your hands
Numerology: By using your full name at birth and your birthday & plugging those numbers into formulas - we can find all kinds of interesting and accurate info on you.
Handwriting: We find revealing information gleaned form a couple of paragraphs.
Aura Camera: What is your aura? Using a special camera, we can interpret the colors and discover the true you.

The entire above are tools the readers use to gather information's on your and your guest. Other tools of readings are available such as tea leaves, astrology an more. Ask us which is most popular. All readings are fun, positive, uplifting and surprising accurate. We look into your past, present and future which can allow you and your guest to gain a new perspective on the changes in your life. We often affirm your own intuition. Readers can come dressed in costume at no extra charge.

Perfect for High school Graduations, Prom parties, anniversaries, Bar/Bat Mitzvahs.
All events * All Occasions * All Ages

Calls us at Happyfaces.biz 952-476-7676
For availability, current specials rates and more info on readings
Happyfaces PO Box One Long Lake, MN 55356
Ask about caricatures * Digital Photos * Henna * Magic Shows * Air Brush Tattoos
Hair Beading * Clowns and More

Serving Eden Prairie, Twin Cities, Minneapolis, Downtown St Paul, Maple Grove, Maplewood, Chaska, Chanhassen, Orono, ST Paul, Minneapolis, White Bear Lake, Coon Rapids, Osseo, Anoka, Golden Valley, New Hope, Wayzata, Medina, Hamel, Minnetonka Beach, West St Paul, South St Paul, North St Paul, Mendota Heights, Inver Grove Heights, St Anthony, Fridley, Moundsview, New Brighton, Spring Lake Park, Minnetonka, Victoria, Brooklyn Park, Brooklyn Center, Shakopee, Little Canada, Crystal, St Cloud, Northfield, Mankato, Buffalo, Blaine Plymouth, Robbinsdale, Apple Valley. Rosemount, Lakeville, Farmington, Edina, Mound and many not listed above

We are a local agency * We work with local talent. * Always ask where the company you call on - where they are officed out of - We predict that you will succeed more when you go local. We predict a better outcome for you when you work with a local agency. A local agency knows the talent in the area. We are familiar with the industry in our specific town. Go local. Ask Us for our Client list
Readings are $85 - 105an hr Call to reserve yours 952-476-7676
..........................................................